Cuts by the Pound at Wyanet Locker
Product Categories
Seasonal Categories
Please call ahead for boxes over $100.00!
To place an order, Please:
Contact Us at (815) 699-2208,
orders@wyanetlocker.com,
or use our Contact Form!
Gift Certificates:
Delicious Gifts Make the Best Gifts...Contact Us For Your Holiday & Gift Certificate Needs!
We gladly accept:

* all prices subject to change!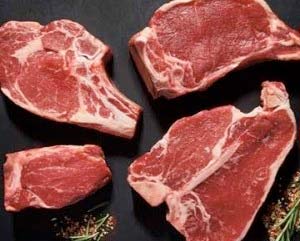 Mmmmm...juicy steaks, tender roasts, flavorful pork chops, whole chickens and hams...just a few of the many premium products we offer.
From a pound of ground beef to an entire pork loin, we can provide you with exactly what you need for a fantastic meal.
Price*
Price*
Price*
Price*
Price*
Price*
Roast (3lb-4lb)
$11.99 lb
Price*
Price*
Price*
Price*
Center Cut Slice
$4.79 lb
Price*
Stuffed Cut Chops
$3.15 lb
Pork Filet
View Details
$3.19 ea
To learn more or to place an order,
please call (815) 699-2208 or orders@wyanetlocker.com!