Wyanet's Smoked Products at Wyanet Locker
Product Categories
Seasonal Categories
Please call ahead for boxes over $100.00!
To place an order, Please:
Contact Us at (815) 699-2208,
orders@wyanetlocker.com,
or use our Contact Form!
Gift Certificates:
Delicious Gifts Make the Best Gifts...Contact Us For Your Holiday & Gift Certificate Needs!
We gladly accept:

* all prices subject to change!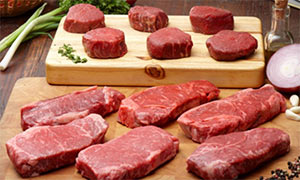 All of Wyanet's smoked products are cured & smoked on-site in Wyanet's own smokehouse. We use our own personal recipes with custom-created seasonings to ensure a unique flavor. From whole hams to smoked pork chops to beef jerky, our smoked products are ready to eat!
Price*
Our Smoked Products
Wyanet Locker's Own Hot Dogs
$3.89 lb
Smoked Polish Sausage
$3.44 lb
Spicy Cheddarwurst
$3.74 lb
Beef Rajun Cajun Jerky
$12.99 lb
Beef Summer Sausage
$10.99 ea
Beef Jalapeno & Cheese Summer Sausage
$11.99 ea
Beef Snack Sticks
$9.39 lb
Beef Jalapeno & Cheese Snack Sticks
$9.69 lb
To learn more or to place an order,
please call (815) 699-2208 or orders@wyanetlocker.com!